Moore County Mason Artistry
Ken Howell is a Southern Pines native and has been a mason for 40 years. Ken's hard work, attention to detail, and artistry of his craft, combined with his talented crew of seasoned masons has positioned Howell's Masonry as an industry leader.
The full-service masonry business offers installation and repair to commercial and residential clients in the Moore County area and the Carolinas. Ken and his crew credit their success and longevity to their commitment to forming long-lasting relationships by valuing, understanding and fulfilling each clients individual vision.
Commitment to quality and performance has given Howell's Masonry the reputation of excellence with homeowners, architects, landscapers, and general contractors in the Sandhills and Carolinas. As a very hands-on business owner, Ken has been able to ensure consistently impeccable service and quality. His handcrafted foundations are admired and stand the test of time.
Stonework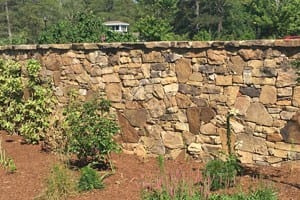 Indoors or out- stonework takes your home or business to the next level. Howell's stonework is known for being structurally sound and aesthetically pleasing reflecting your style and taste.
Fireplaces
Howell's Masonry is known for handcrafted fine work of enduring craftsmanship and beauty. Alluring fireplaces invite you to come stay a while!
Brickwork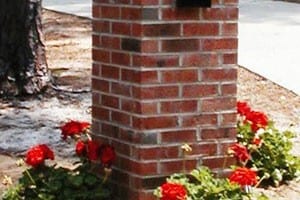 Brick masonry is a fantastic way to get the surface you need while simultaneously enlivening your entire property and increasing its value. Fireplaces, garden walls, staircases, patio, and distinctive custom hardscape are among the many projects we can bring to life.